Unlike the last post, where I took hardly any pictures, this time I took too many. I weeded out a few but still have a lot. So here goes.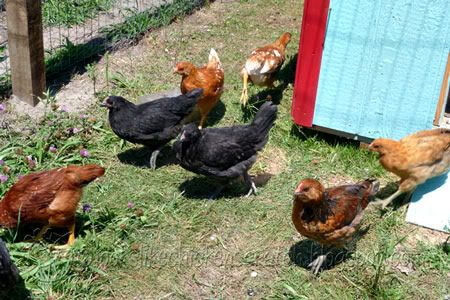 Cosmo-our rooster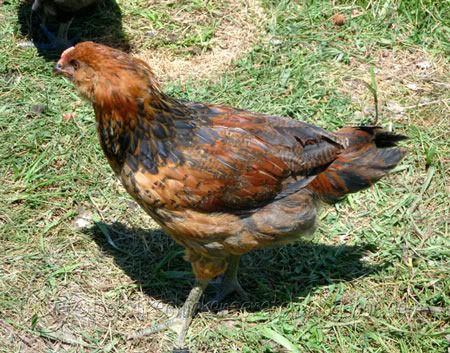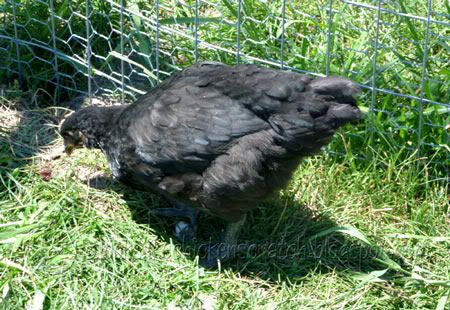 Cosmo again. He's a ham.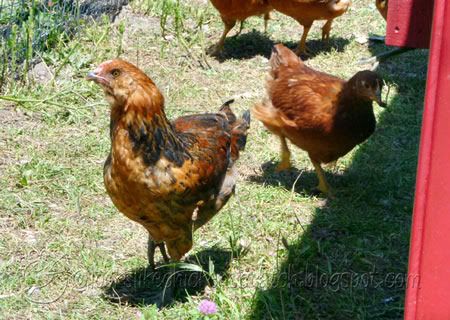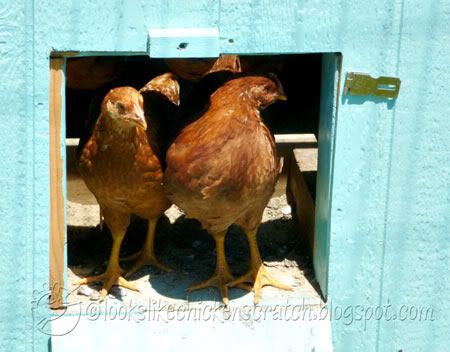 This is Stella. Our freakiest looking chicken.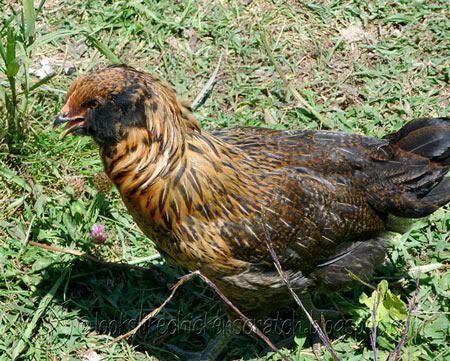 Pretty gold comet chick.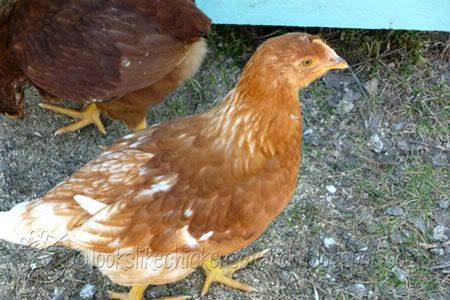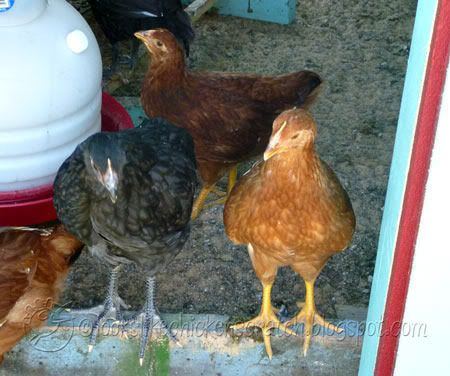 Our two gold comet chicks (on the right) are usually together-they're pals. So of course I have to keep both because I can't separate them. (We can't tell them apart yet-all I know is one is Alice and one is Belle.)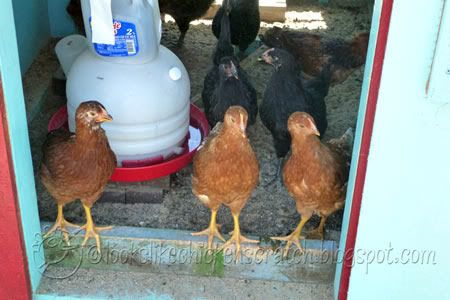 Stella with one of the gold chicks.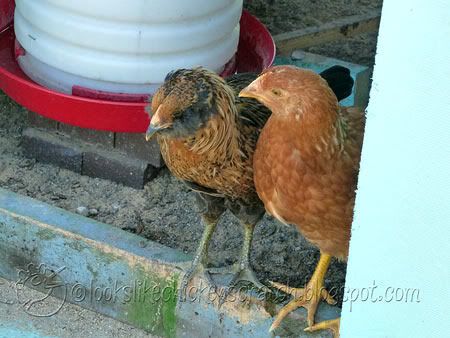 Juliet, cuddling with Cosmo.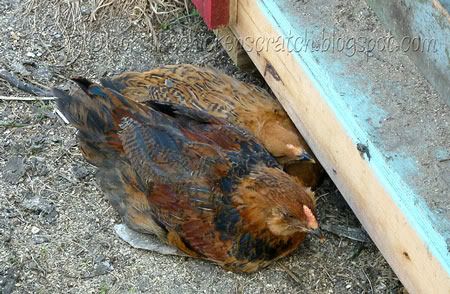 Stella again. She's pretty in her own freaky way.